Click here to read the blog post on Style Watch
My friends refer to me as the color blocking queen. I'm never afraid to put the brightest colors/prints together and step out on the scene. In my world, color blocking is a form of art and you are a living easel. I recognize it may not be for everyone but I will list a few of my tricks to help out those that are interested in color blocking but just don't know how or where to start.
First, relax and be comfortable in your own skin. Fashion fades but style last forever, Trends are always changing and something new is always on the horizon. You have to live a little and create your own taste in clothing. So don't be afraid to #BeDifferent.
Here goes...
Throw out the idea that you can't rock polka dots if you're over a size 2. Throw out the idea that you can't wear loud vibrant colors if you have more melanin. Throw out the idea that you can't be fabulous on any given Sunday... okay you get the idea right?
Here I paired a neon lime green polka dot peplum dress From (Lure Chaussures Boutique$65) with a pair of neon yellow, royal blue & hot pink heels (Just Fab $39.99). A iridescent pink, green, yellow & blue accessories set (Lure Chaussures Boutique$35), and a Hot pink clutch with orange polka dots (Burlington Coat Factory $25).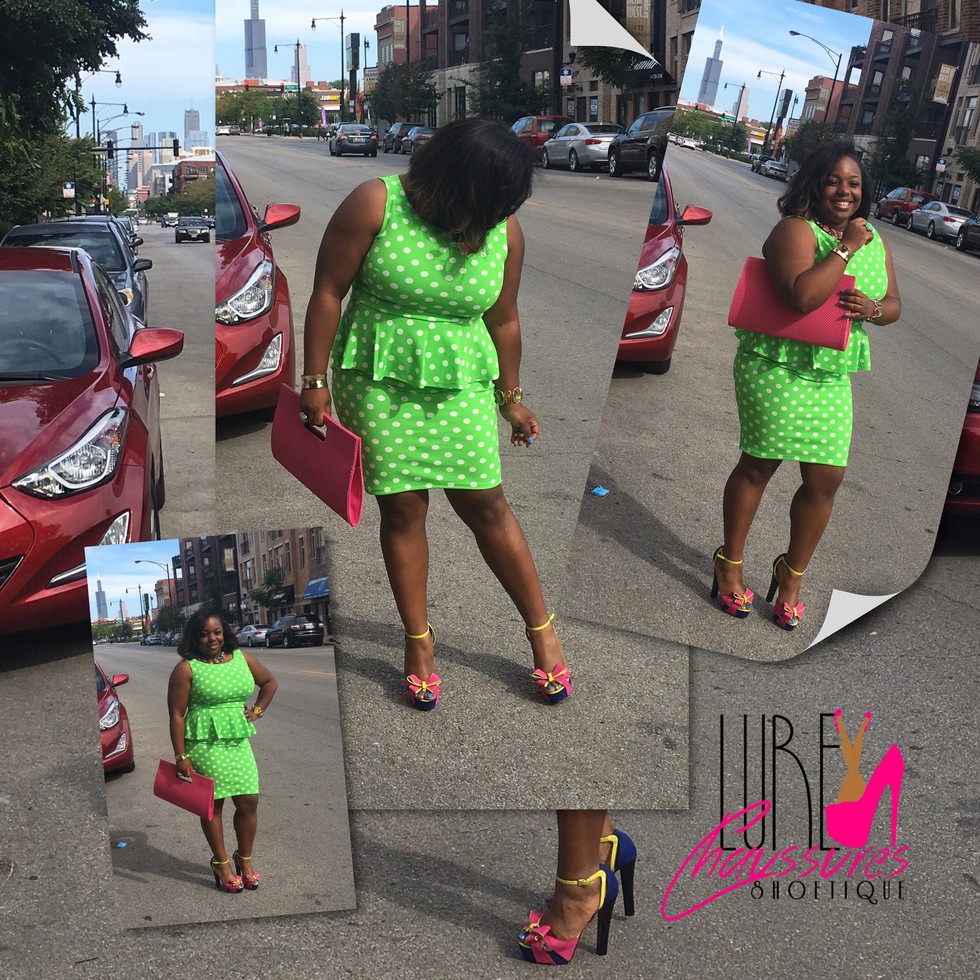 Next up...
This next look is called Snow White. I call it snow white because of the color scheme involved, red, blue, and yellow. Quiet women seldom make history, but when you live in your own world and dare to be different sparking conversation with just the very idea of dressing apart from the normal this is when you make history and it becomes "HerStory".
I didn't want to do too much with prints so I stuck with the solids but blended them well. Yellow trousers (JCPenny $39.99), Yellow tank top (WetSeal $15), Royal Blue fitted Blazer (H&M $49.99), Red ankle wedge pumps (Aldo $49.99), with a Steve Madden clutch ($29.99).